Big Lake Youth Camp usually rents facilities to the public mid-September through mid-November and late December through the first weekend in April. There are three primary rental buildings, the Lodge, Headquarters, and Hillside (shown below). There are also additional buildings that can be rented along with a primary building if your group requires more space than the primary building provides (see Info & Rates page for information.)
Because of the remote location we operate in, we reserve the right to cancel your reservation at any time if we feel the safety of camp, our equipment, or our staff might be in jeopardy. If a cancellation is necessary we will make every effort to reschedule your group.
If you are making your reservation on-line, do not enter your credit card information for the deposit. We do not have credit card services on our reservation system. You will need to email debbie@biglake.org to arrange a time to use your card over the phone, (a service fee of 3.5% will be applied to all rental transactions done via credit card as this is the fee Square charges us for all entries when a card is not present ), or mail us a check to our business office: 19800 Oatfield Rd, Gladstone  OR  97027. Additionally, you will need to get a certificate of insurance for $1,000,000 and have a currently licensed in Oregon doctor, RN, EMT or WFR on site during the duration of your stay at camp.
Big Lake Youth camp operates under a special use permit with the Forest Service which requires all vehicles to park at Ray Benson Sno-park. As such, we strongly encourage all our guests to park at Ray Benson and wait for Big Lake vehicle transportation. Please do not drive in to Big Lake Youth Camp anytime during the winter months (even if the road is clear of snow). The road beyond the snow park is closed to public traffic and violators may be fined.
In certain snow conditions, Sno-cat transport may not be an option due to safety concerns. If this situation arises, Big Lake will transport the group with the best mode of transportation available for the conditions. The transportation fees do not change if conditions dictate other modes of transportation besides the Sno-cat.
Camp Address
Big Lake Youth Camp
26435 Big Lake Rd.
Sisters  OR  97759
Summer Phone: 503-850-3562
Off-Season Phone: 503-850-3561
Business Office Address
Big Lake Youth Camp
19800 Oatfield Rd.
Gladstone  OR  97027
Phone: 503-850-3583
Fax: 503-850-3483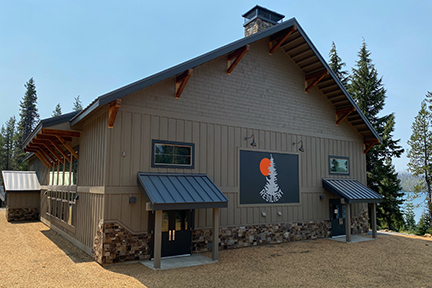 Big Lake's brand NEW Lodge is your answer for large group events here at Big Lake. The state of the art kitchen feeds 200+ people, fully stocked with dishes, utensils, pots and pans. A large dish room, walk-in refrigerator/freezer, and multiple cooking appliances. One difference with the new Lodge is we have ONE larger area up stairs that can be divided with accordion doors, into two rooms, so one area could be used for sleeping and the other area could be used as a classroom or a more cozy meeting space-both spaces have built in monitors for presentations. The Lodge has 5 toilet stalls and a central handwashing sink. It has central forced propane fired heating and A/C with an additional wood burning fireplace. The rental of the Lodge includes the sound system in the main area with drop down projector screen and 2 large TVs that can be used with the projection or independently.  If you have a larger group, you may want to rent additional cabins to house different genders. A shared centralized bath house will be available for showers and additional bathrooms. Bring your own linens and towels for your stay.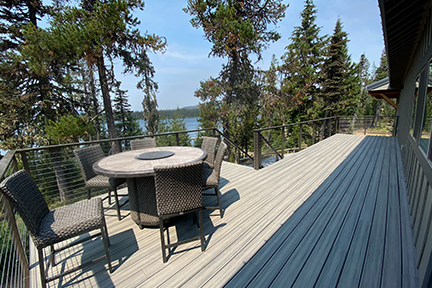 Mezannine Deck Overlooking the Lake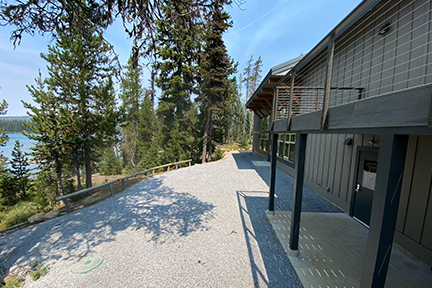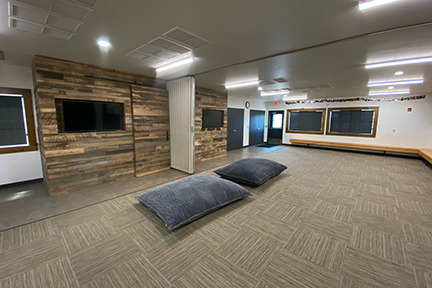 Mezzanine Area with Dividable Space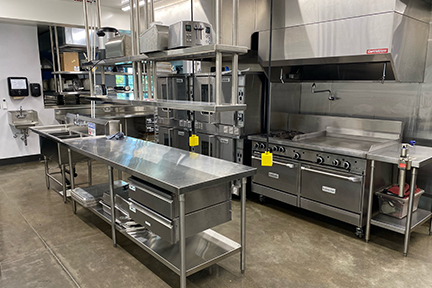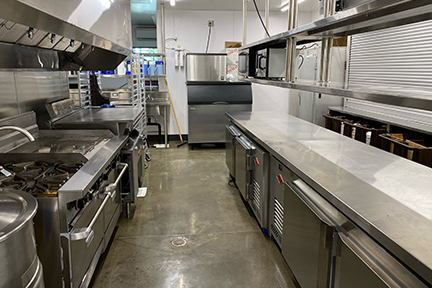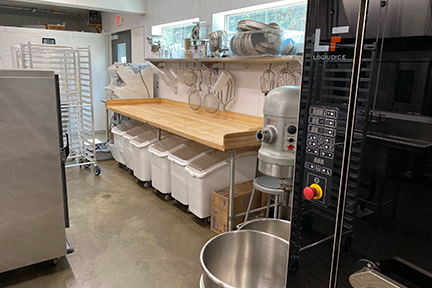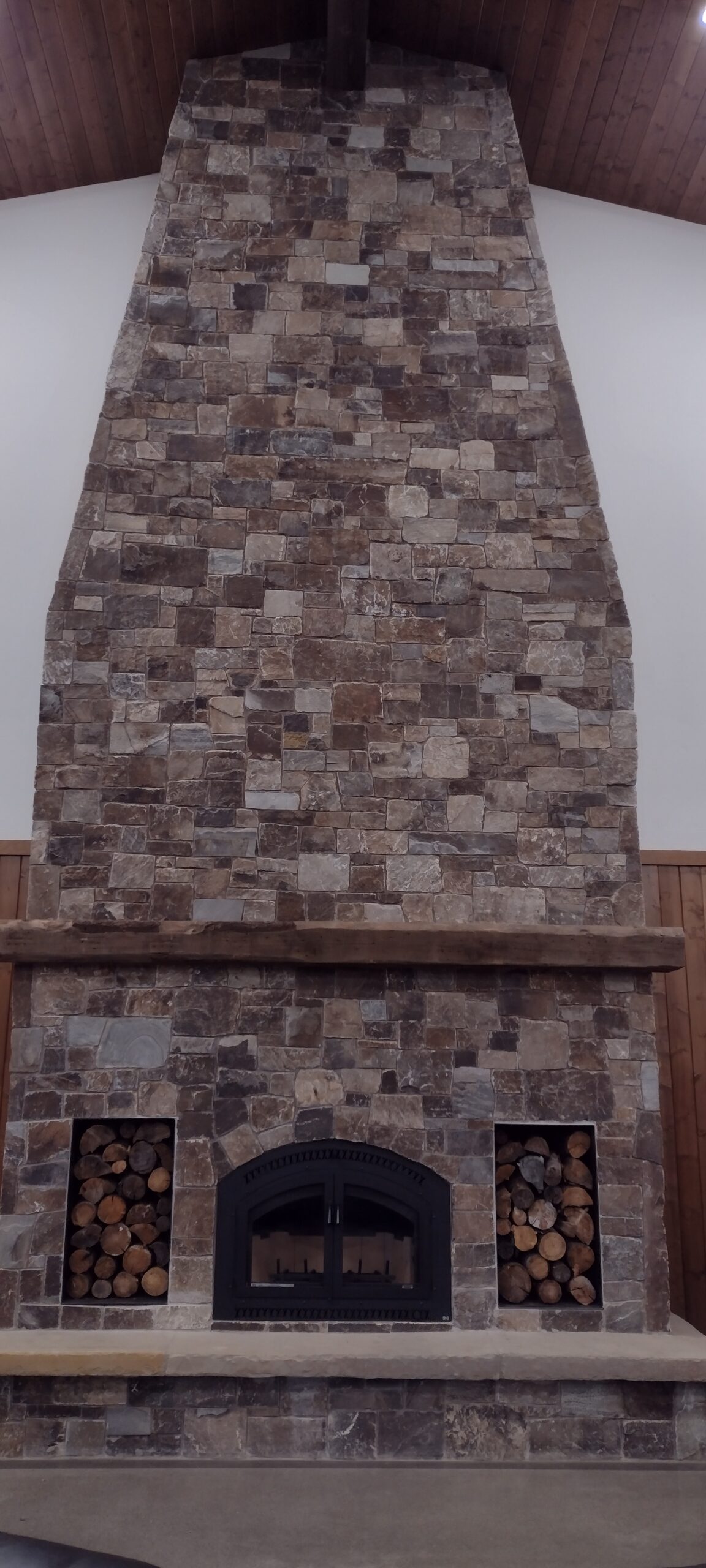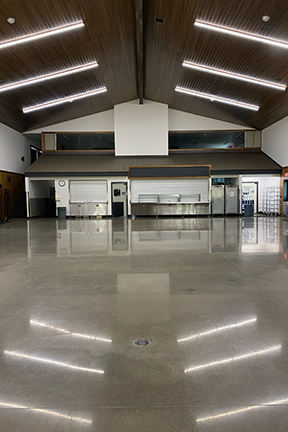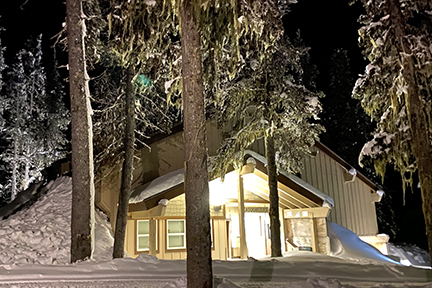 Looking for a building that is self contained and allows more privacy for each family? Our NEWLY updated Headquarters (floor plan has not changed) building is the perfect fit. Meet and eat with your group on the middle level, while sleeping up to 22 people upstairs in two guest rooms with private baths and 8 bunk rooms (linens not included) In the main haul there are two bathrooms for separation of genders if desired that have two bathroom stalls and two showers each. The Headquarters kitchen, on the middle floor, includes a commercial grill, oven, refrigerator and freezer, and dishwasher. This kitchen is fully stocked for dishes, cups, pots and pans and utensils. Heating for this unit is propane forced air heat and wood stove in the middle meeting area. The basement of Headquarters can be rented for an additional fee, for another classroom or meeting space, it has a main room, 2 bathroom stalls and a laundry room. Bring your own linens and towels for your stay.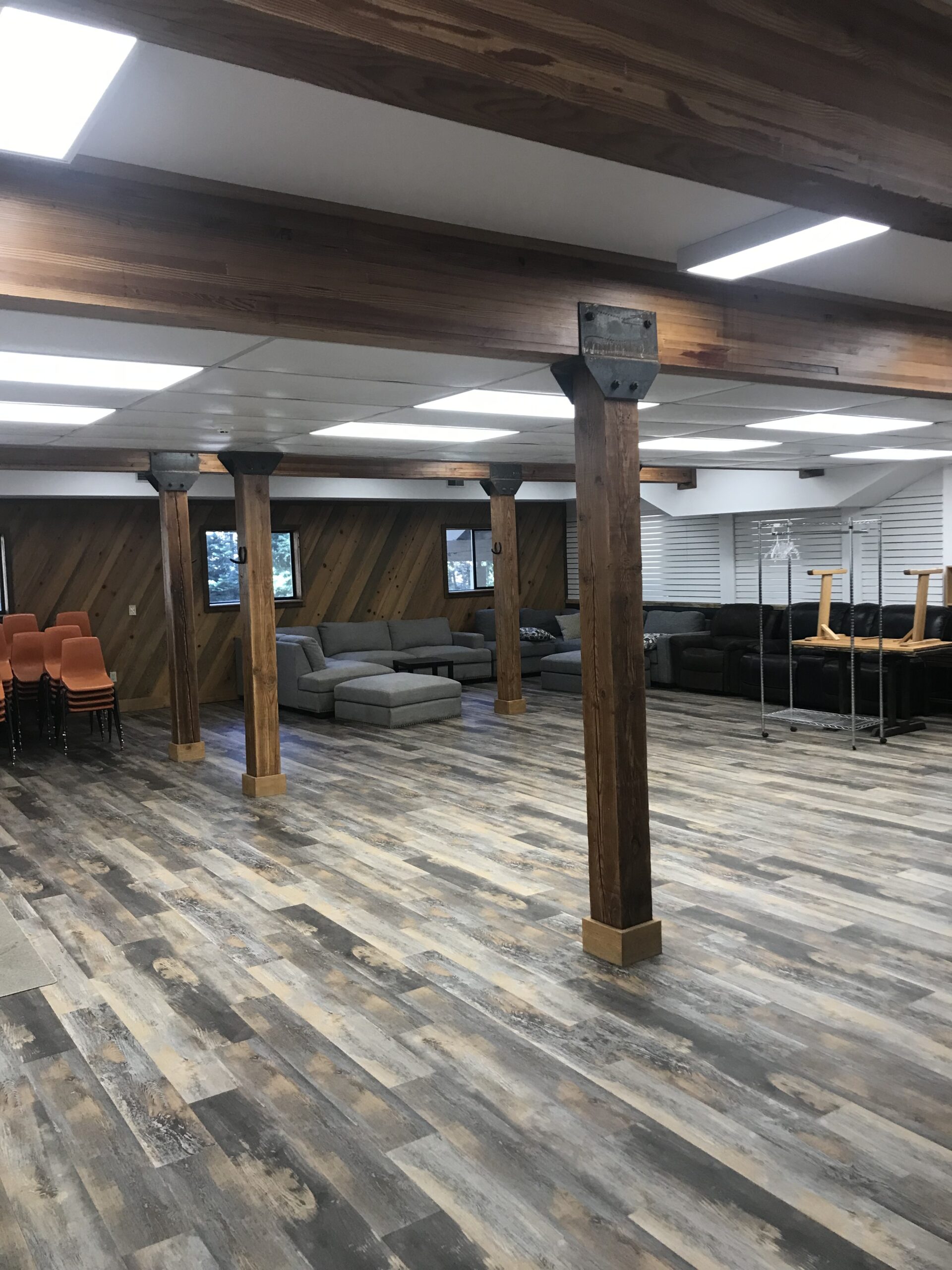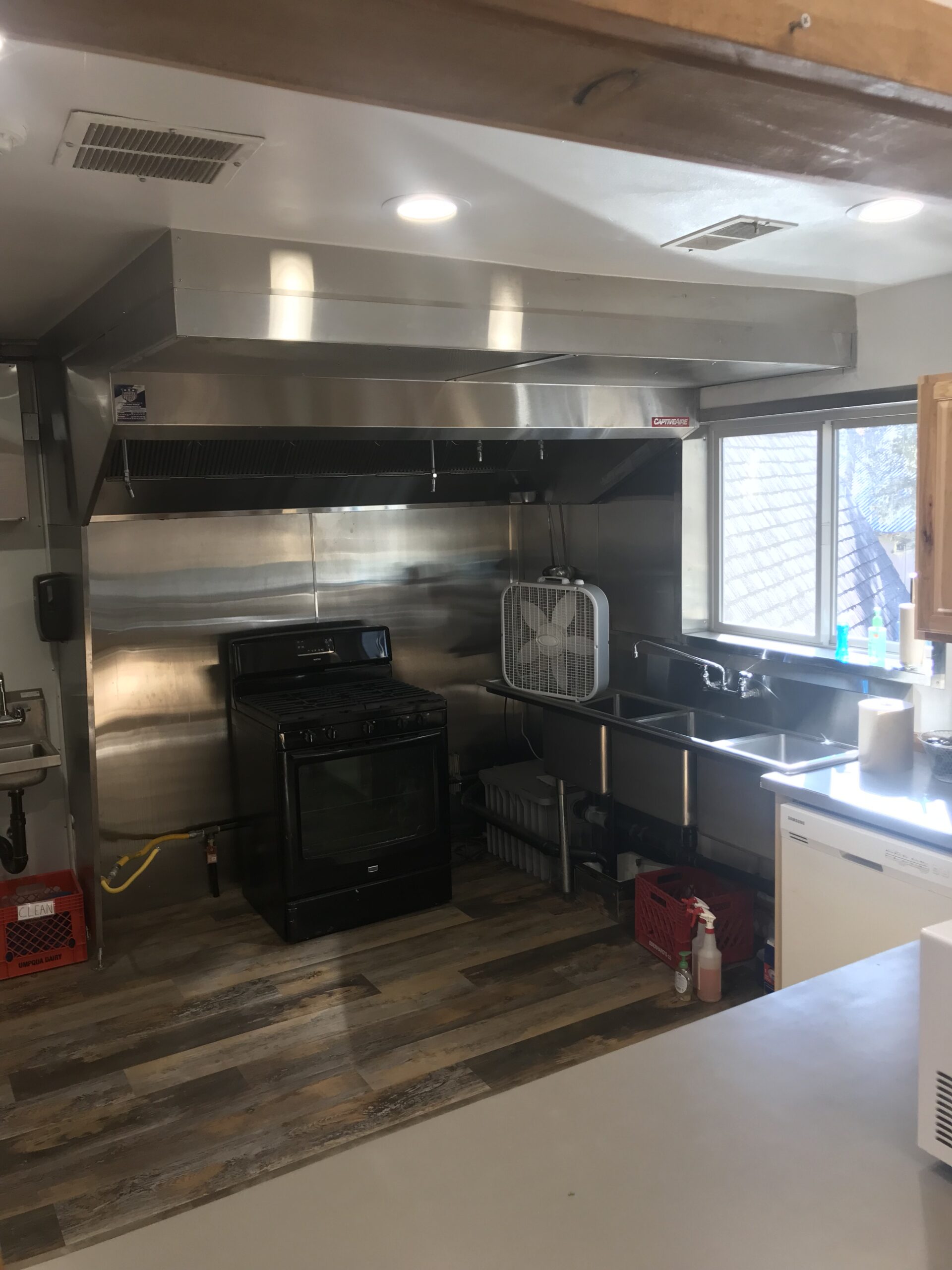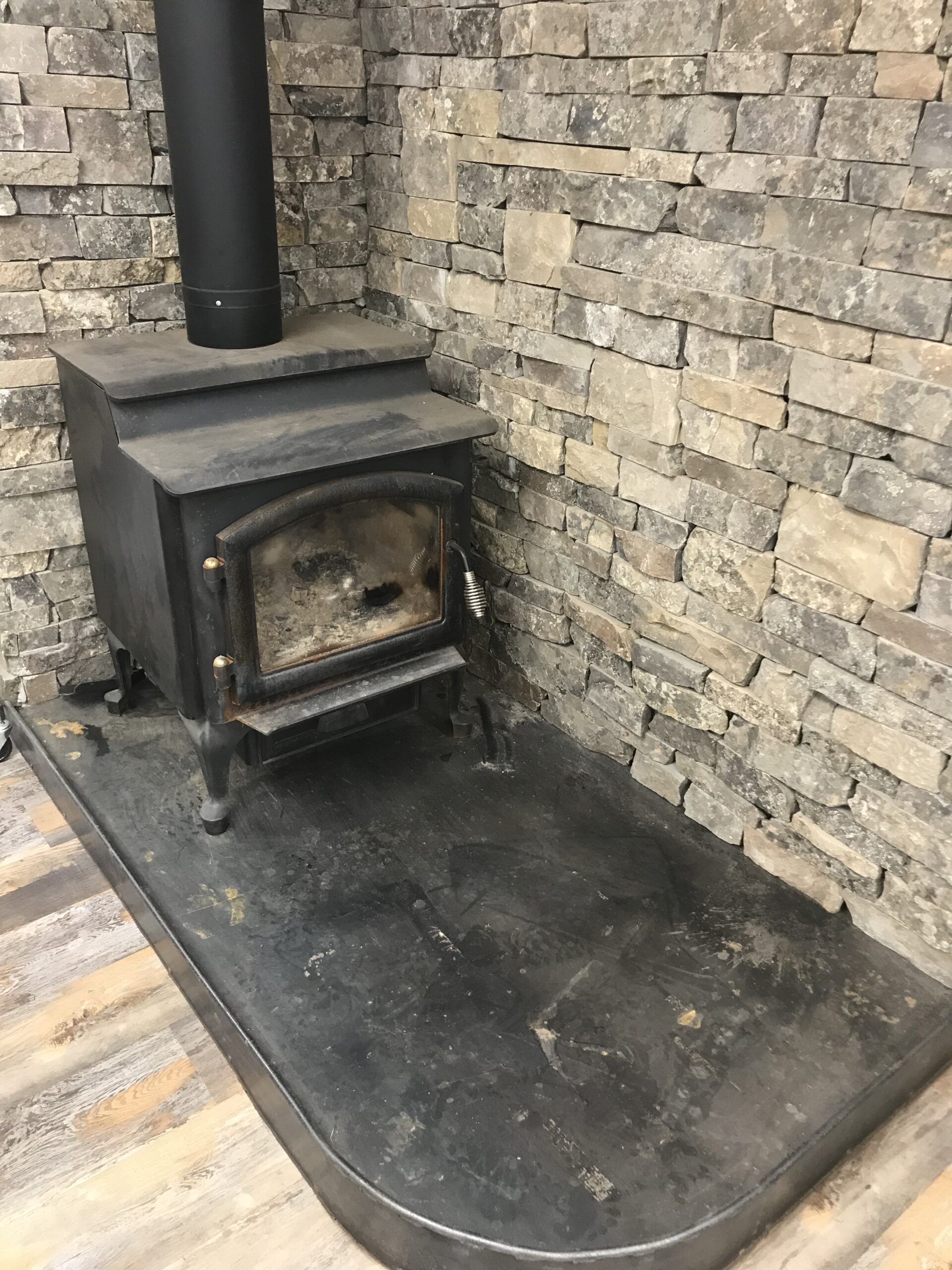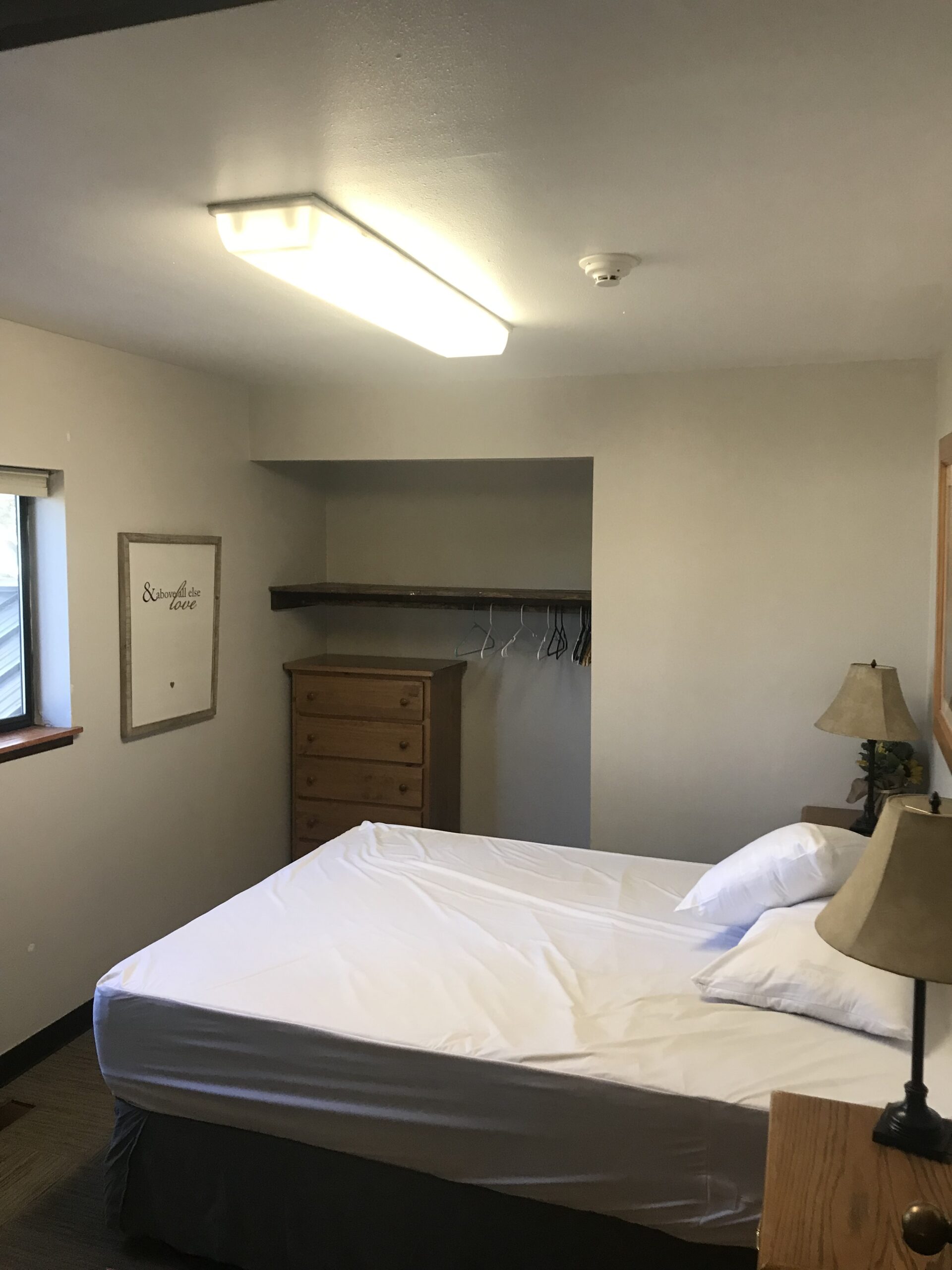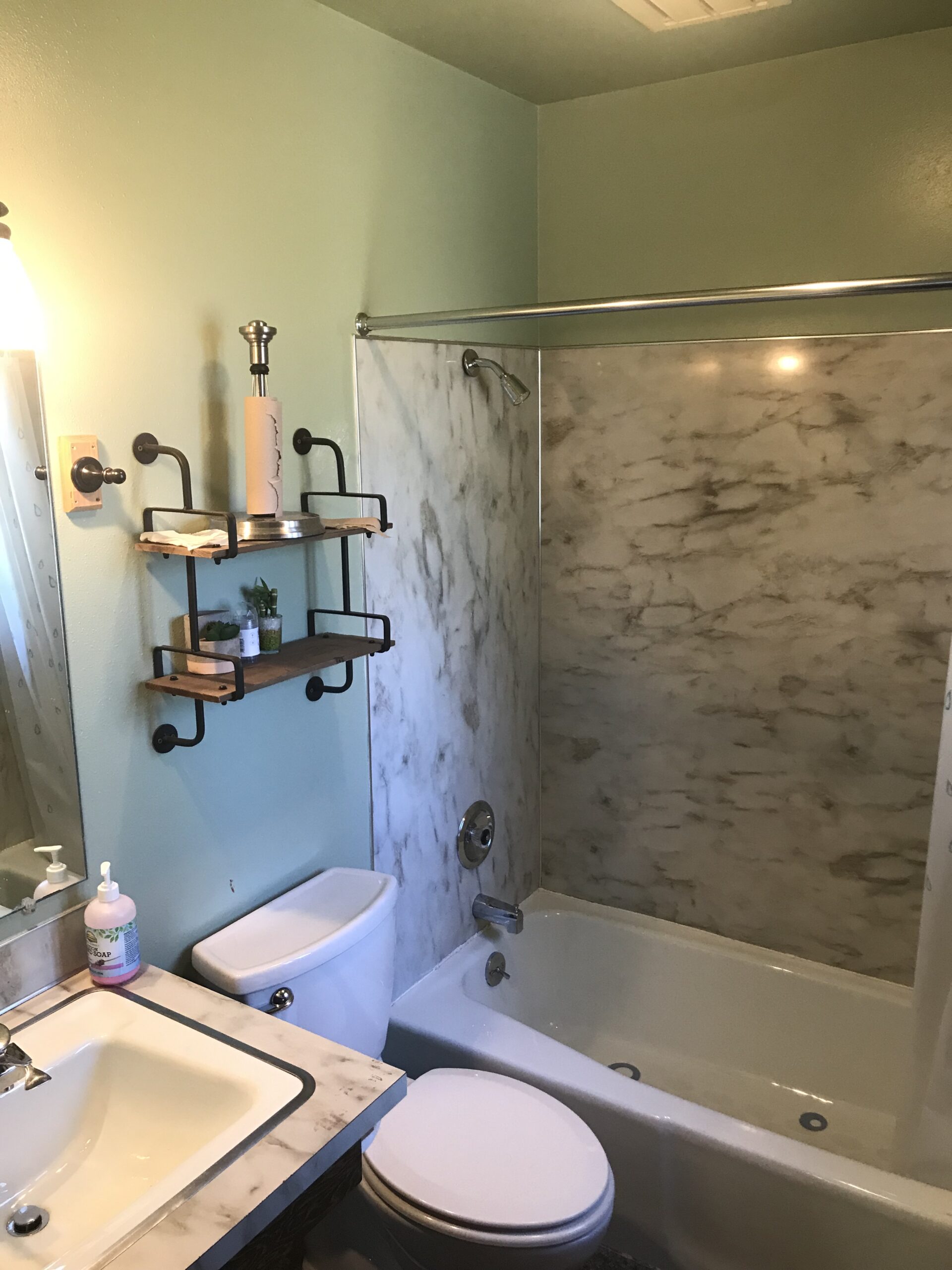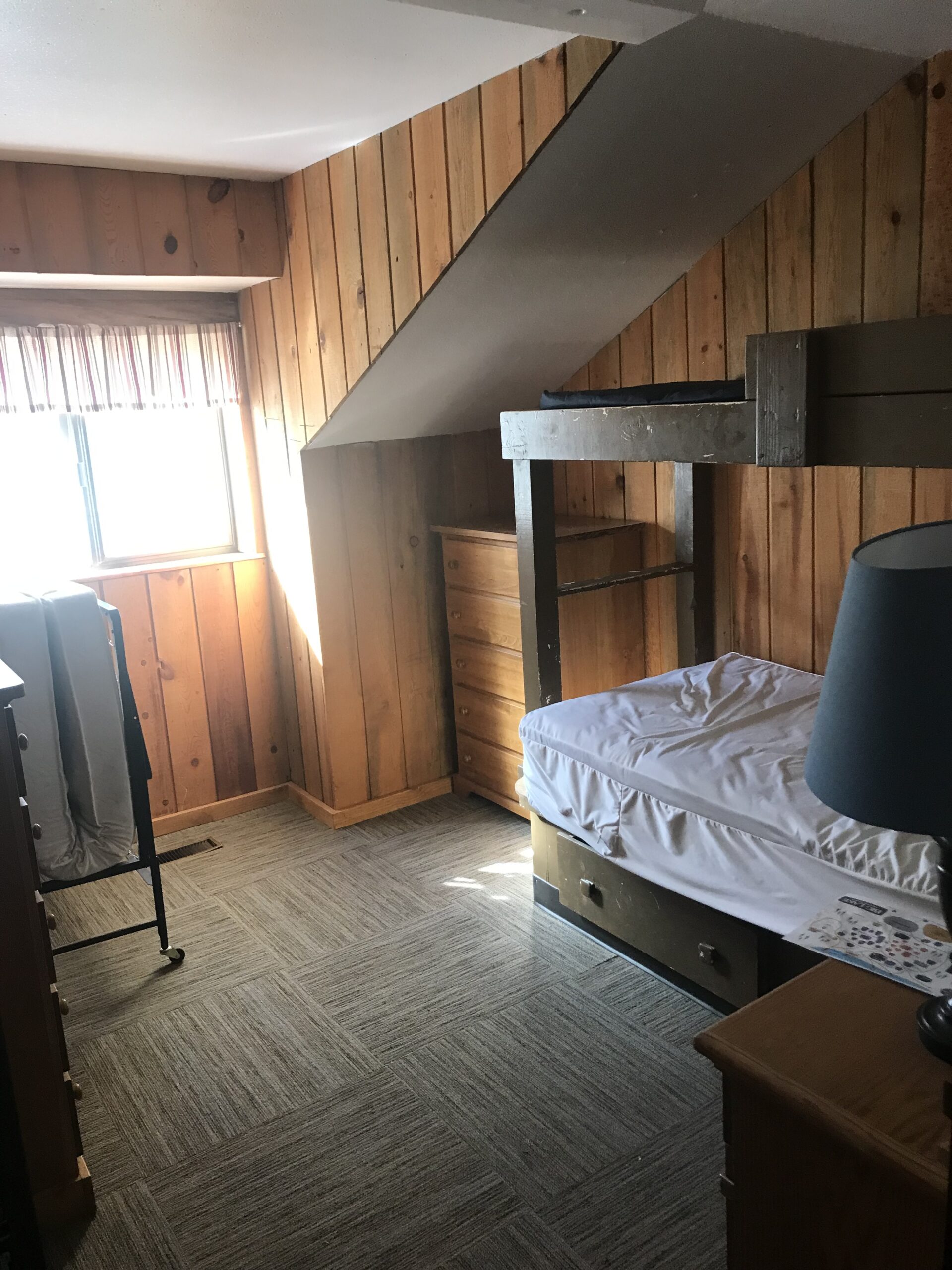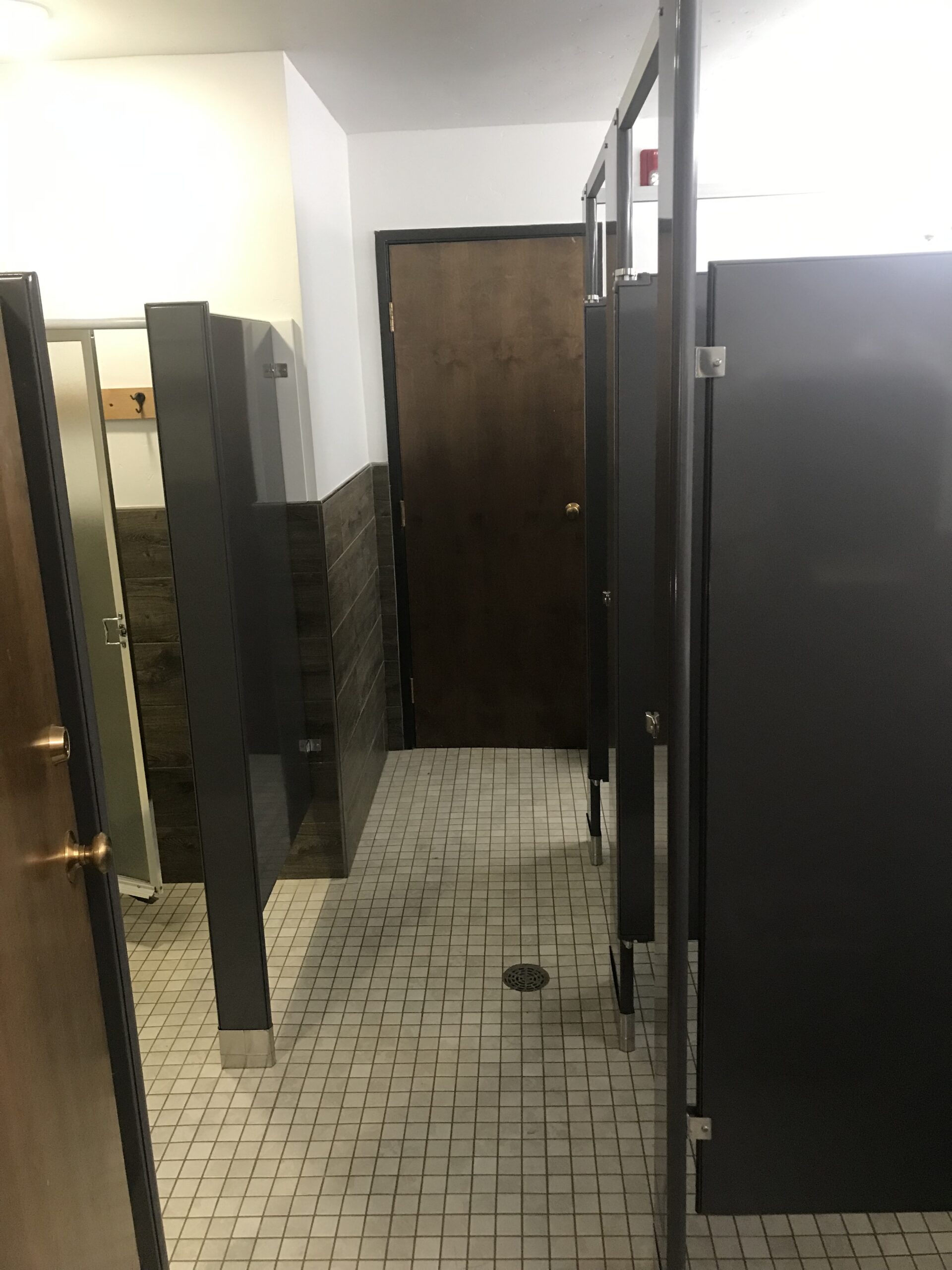 Bathroom with toilets on right & showers on left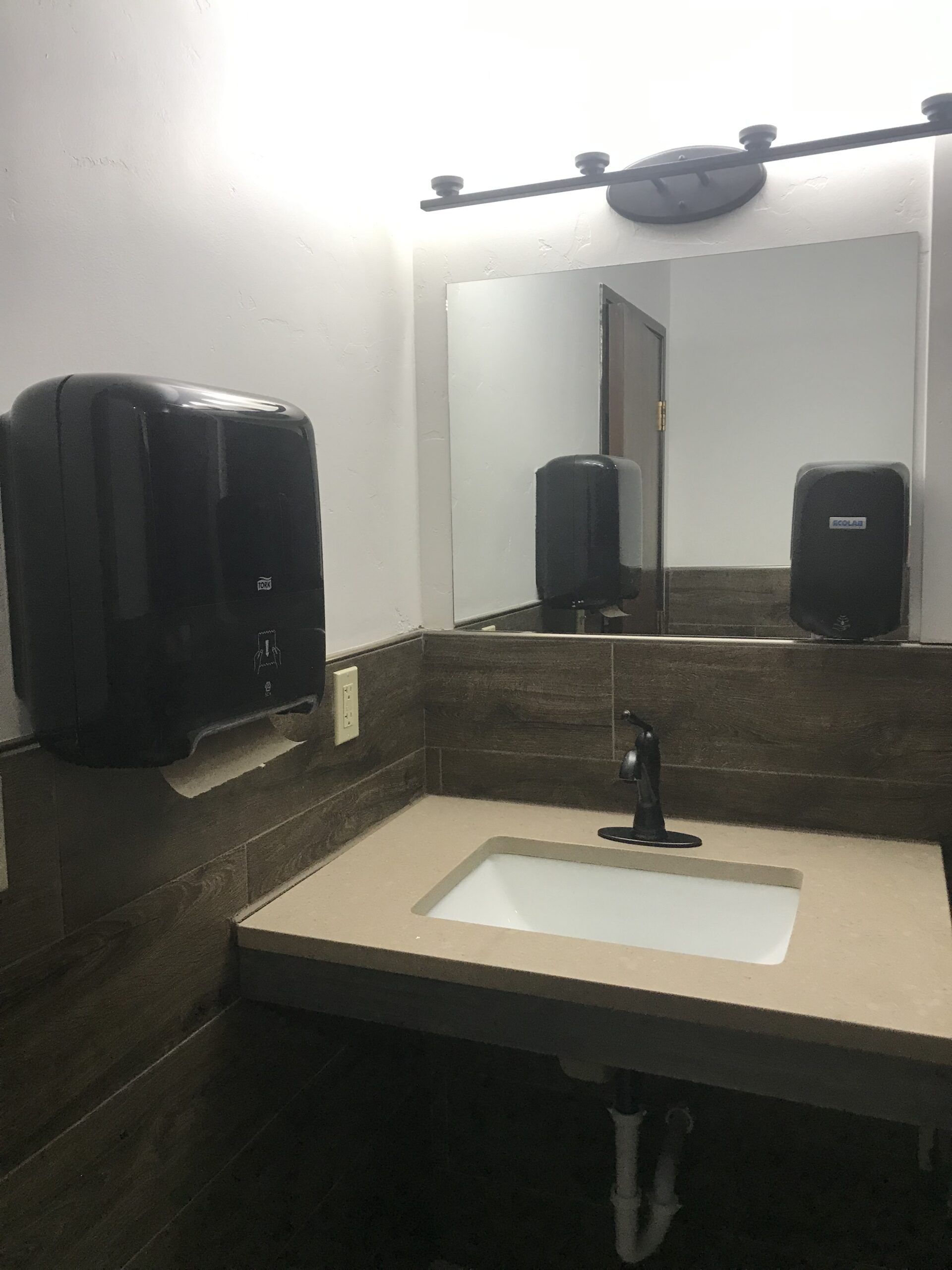 Rippling Waters Apartments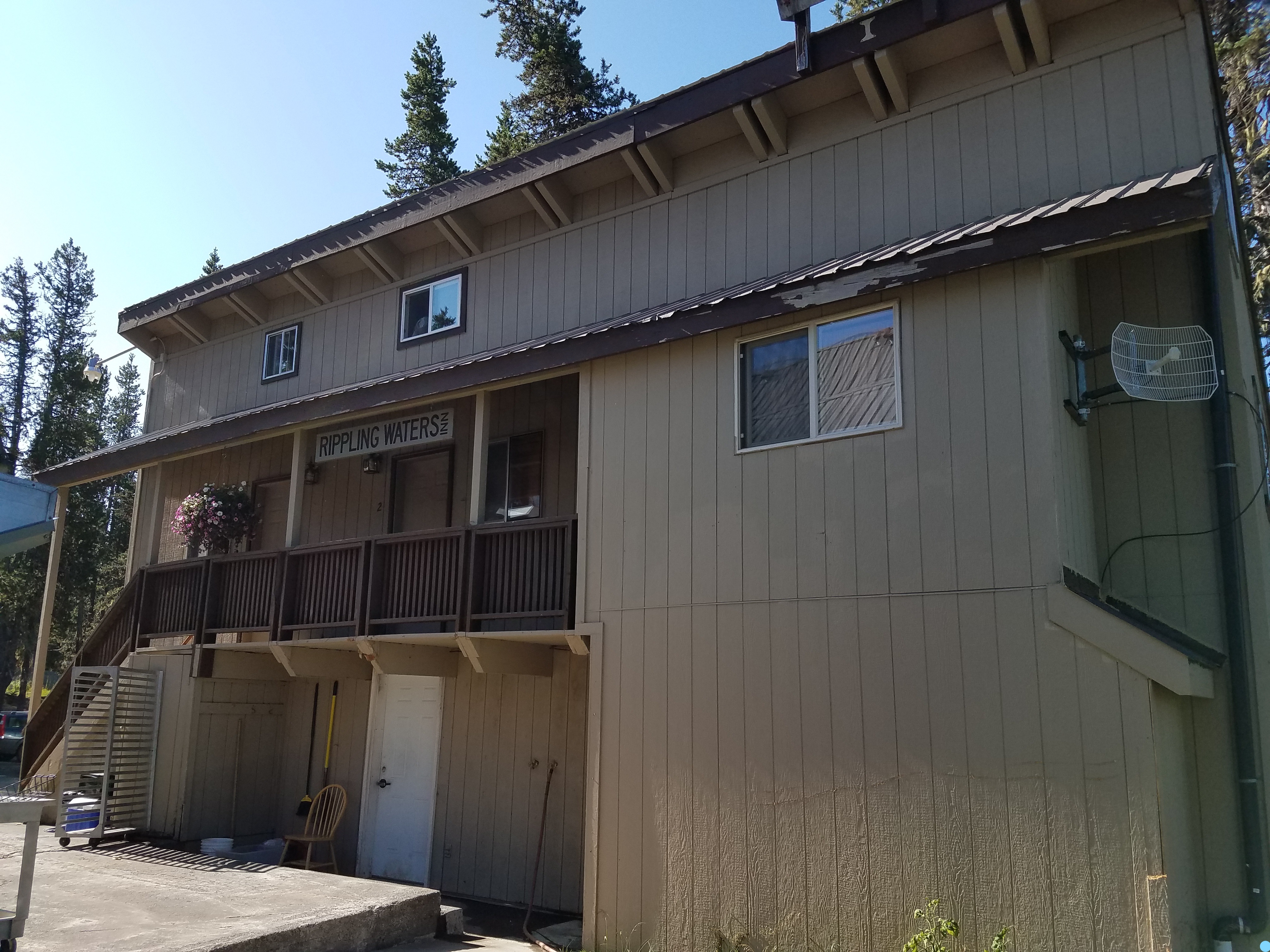 Rippling Waters Apartments
Thes self contained units each sleep up to 4, making it a perfect option if you have a couple of small families, or looking for a comfy spot to house some of your support staff. With its convenient location behind the Lodge, this is an especially great tag-on option when renting the lodge. These units come with a fully equipped kitchenette, bathroom, fold out couch, and a sleeping loft. Bring your own linens and towels for your stay.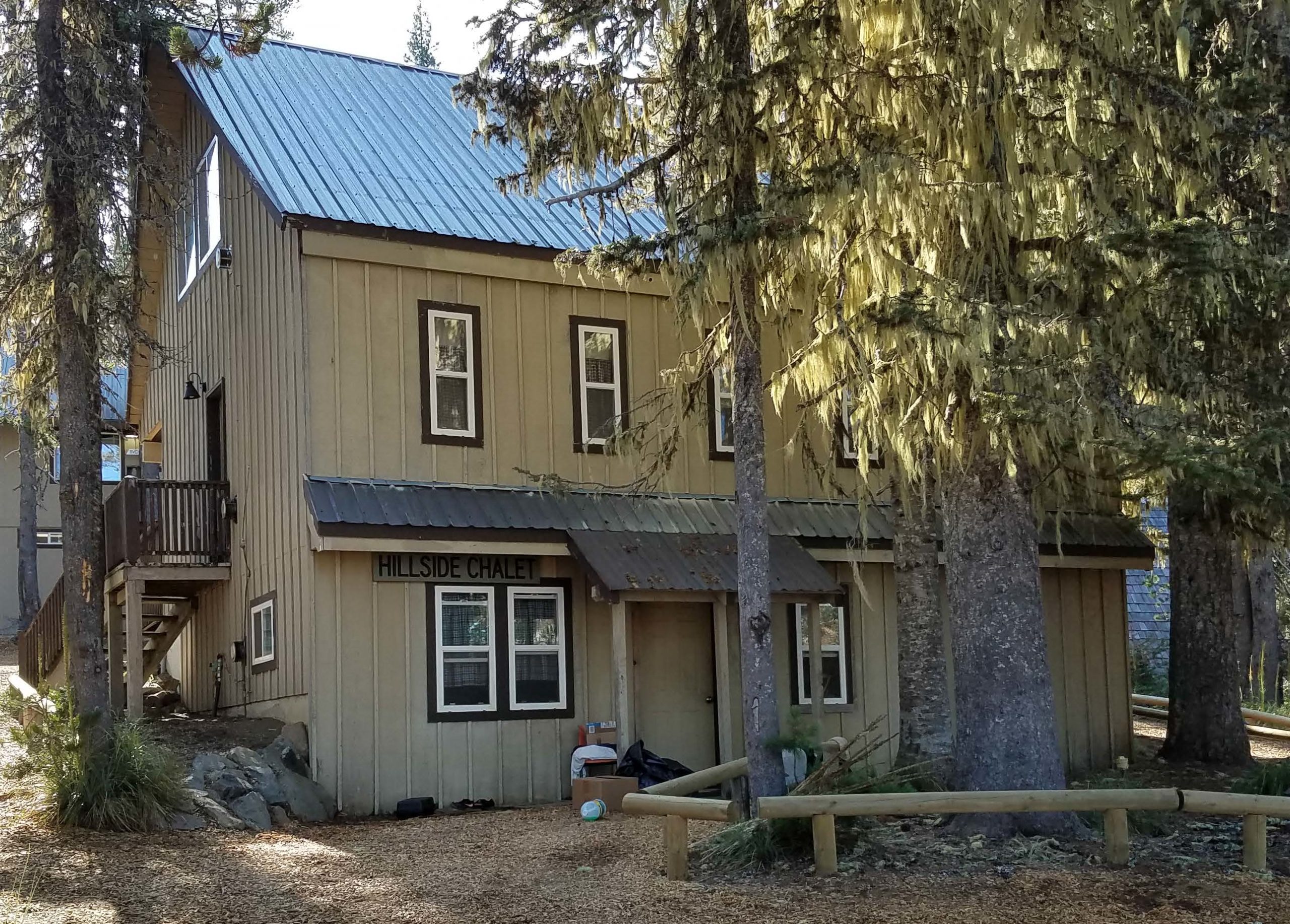 Hillside Chalet offers a recently renovated kitchen, bathroom, and gathering area. With two levels, above the main floor, of open style sleeping areas, this cabin is great for self contained groups of 20. The heat on all three levels are propane fired heaters. The kitchen is fully stocked including pots, pans, dishes, and utensils. There is also a bathroom on the lower level with two sinks, two showers and a separate toilet stall as well as having access to the shared centralized bath house in the center of the village. Have a larger group than 20? No problem, feed up to 30, sleeping extra group members in nearby cabins. Bring your own linens and towels for your stay.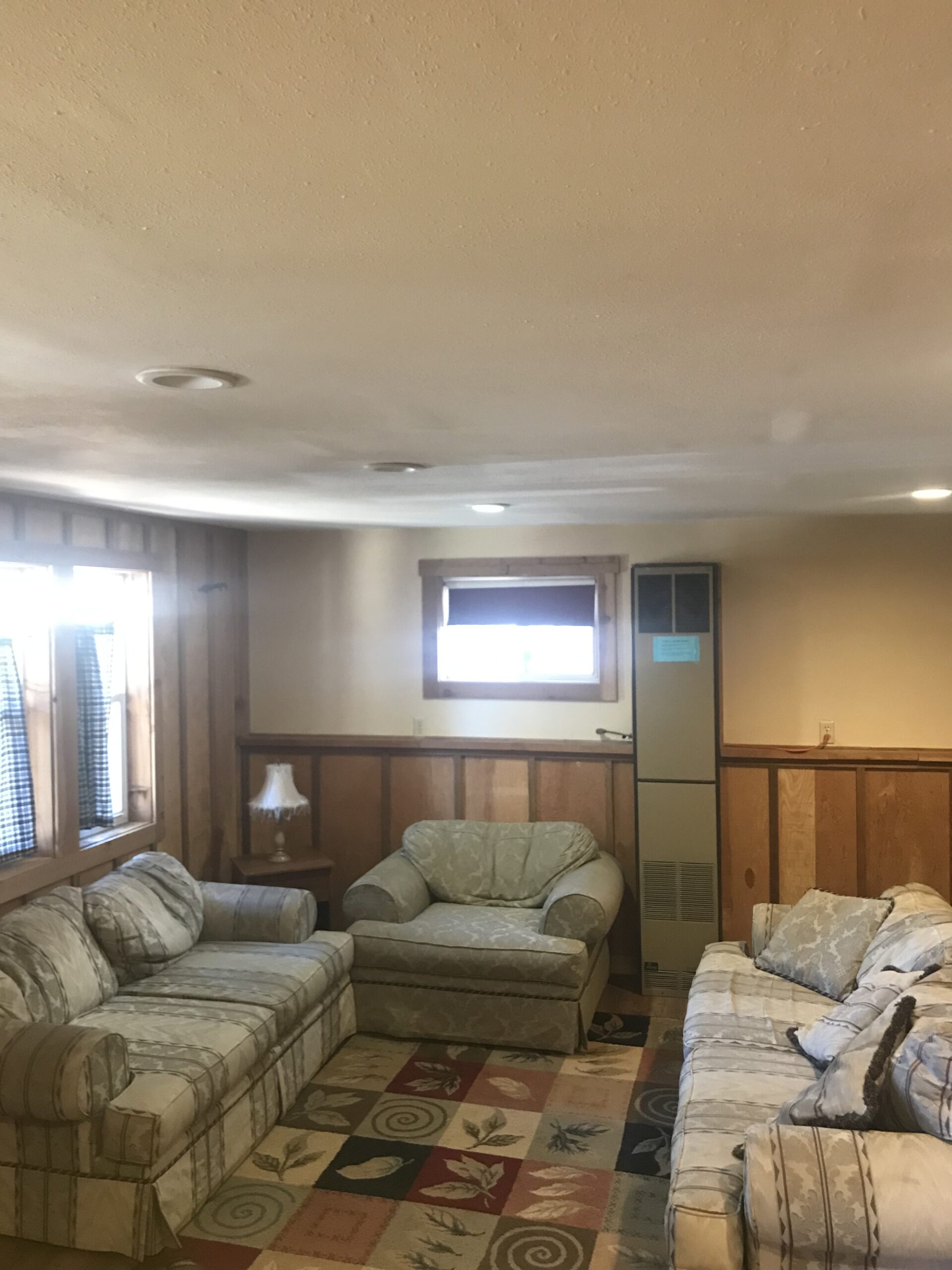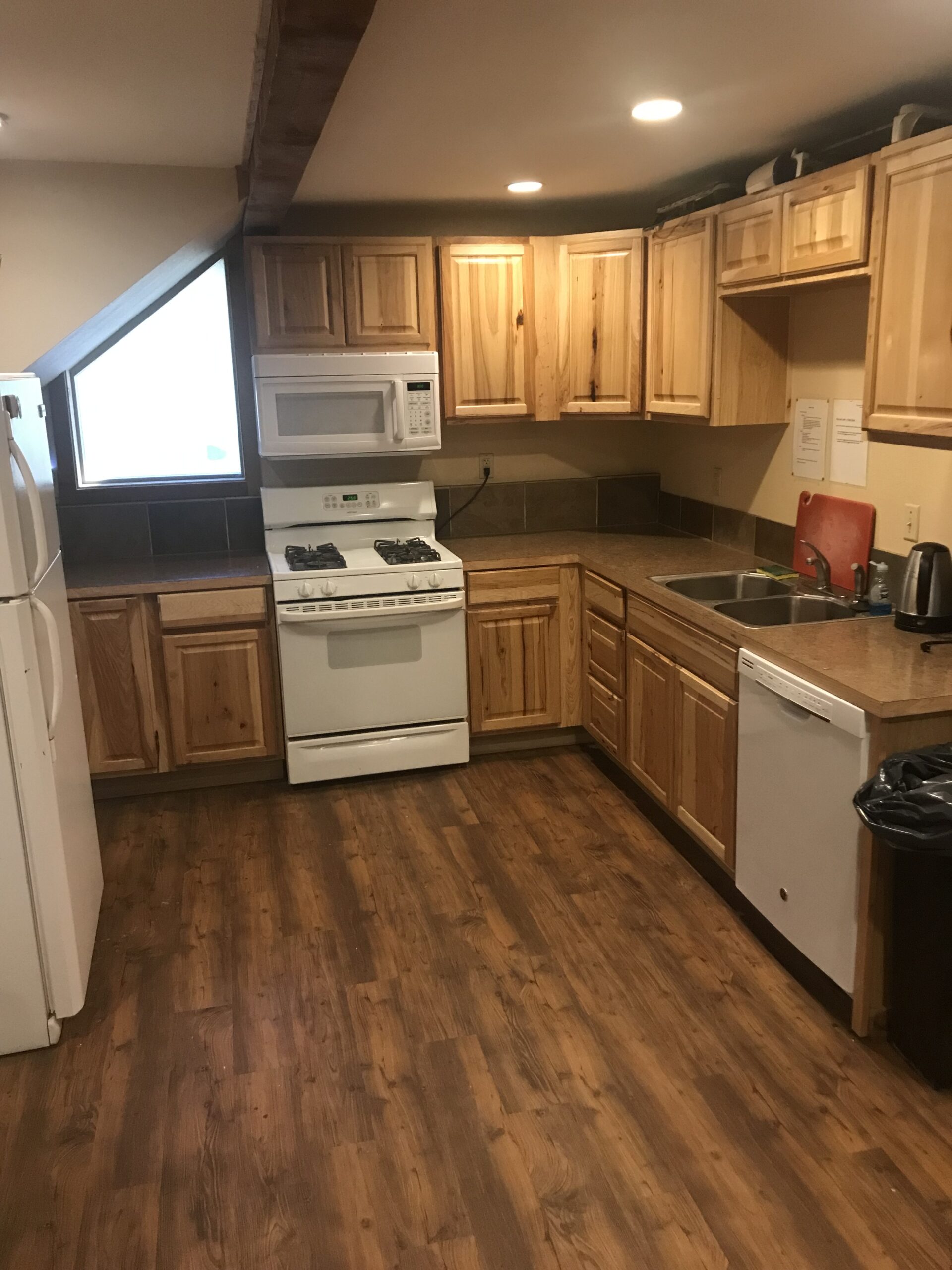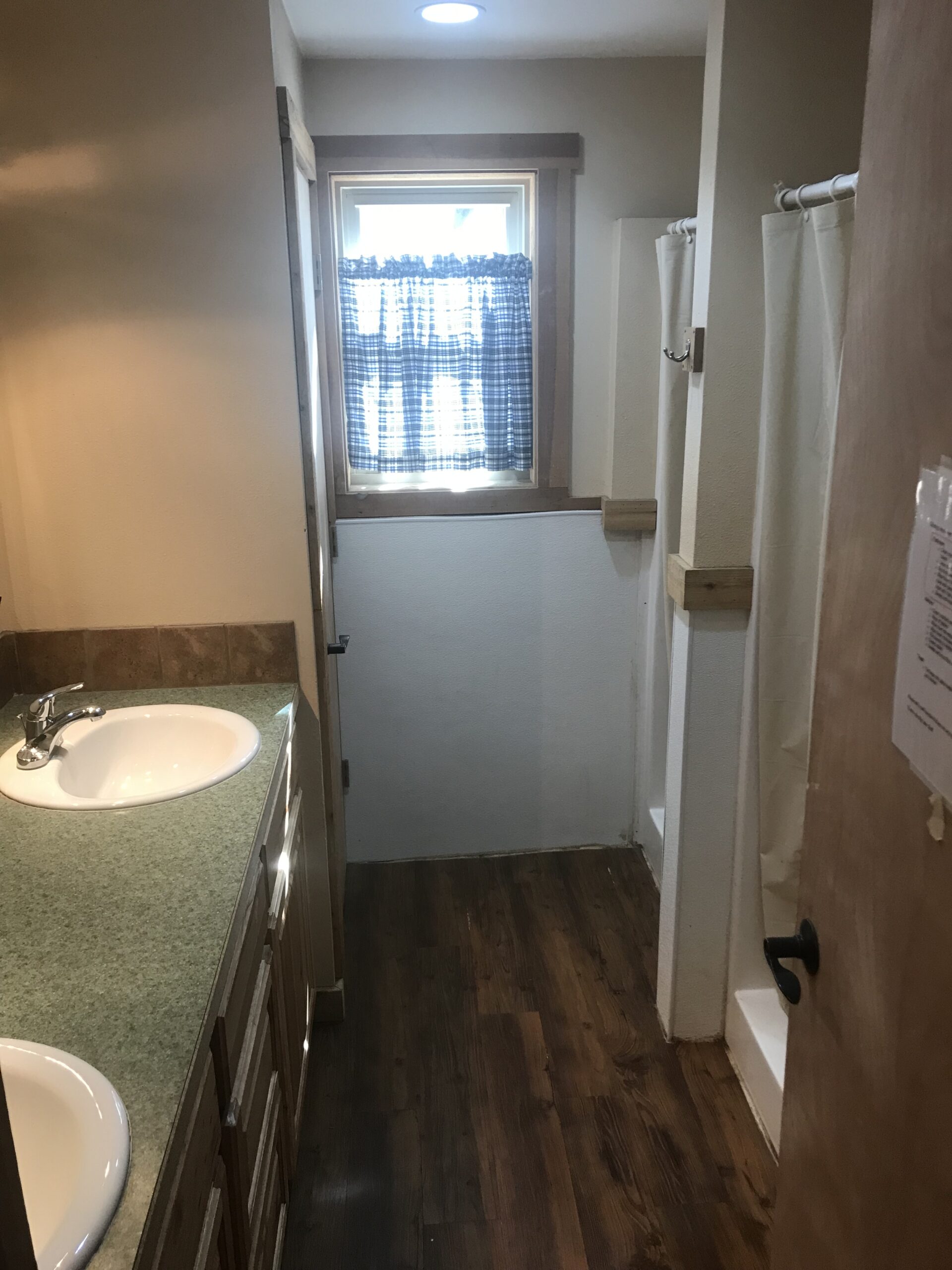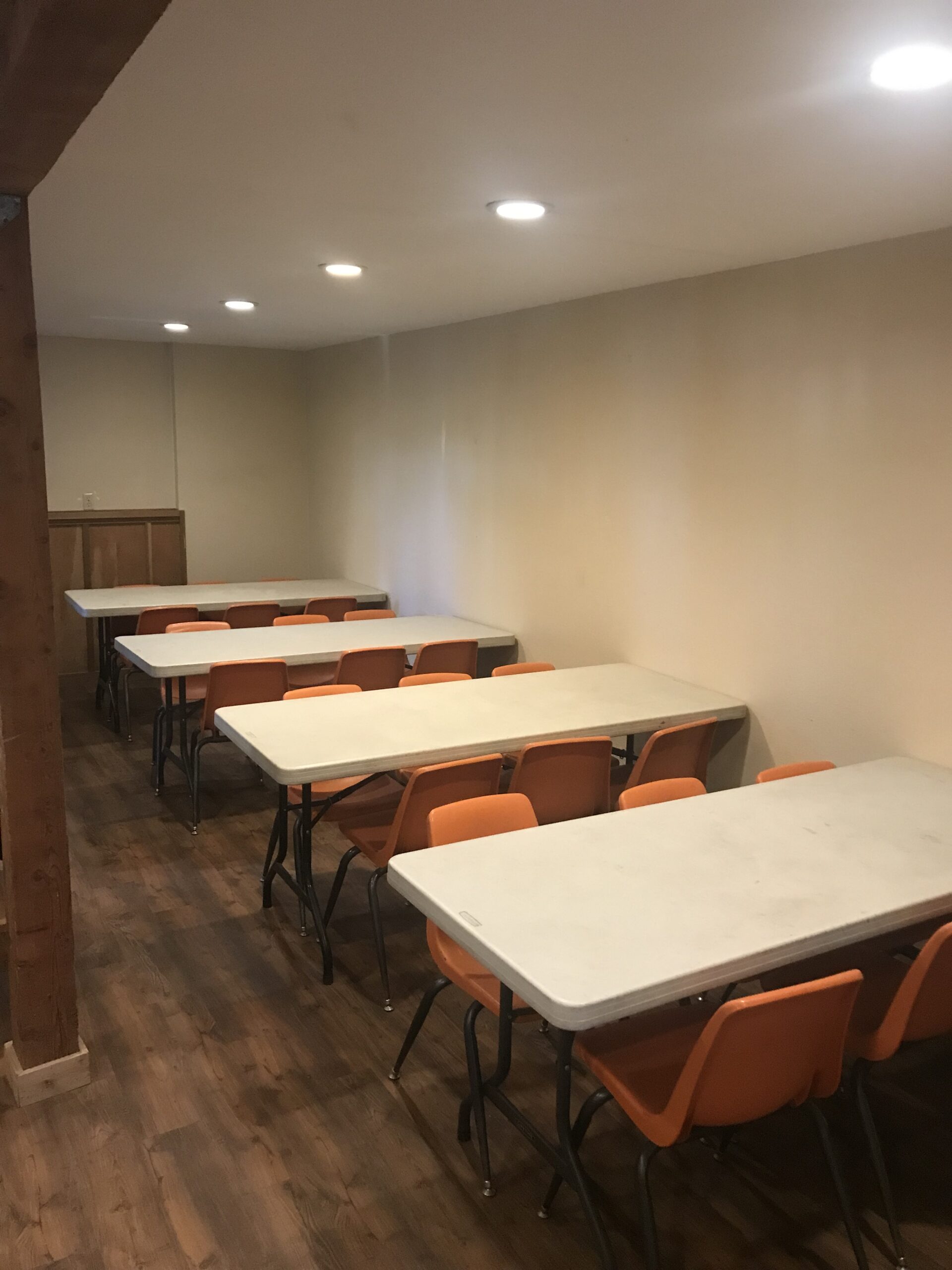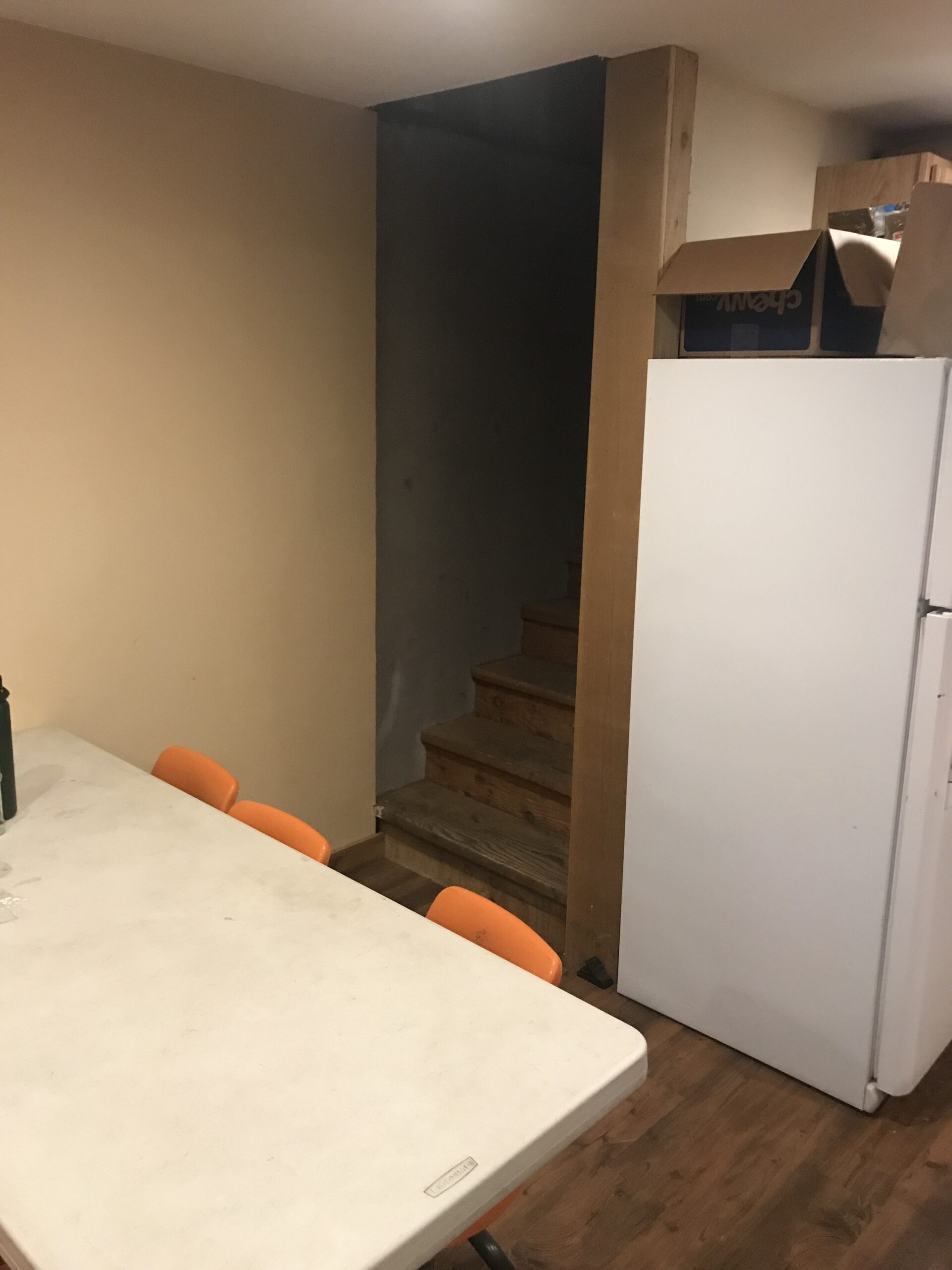 Stairs Going Up to Sleeping Area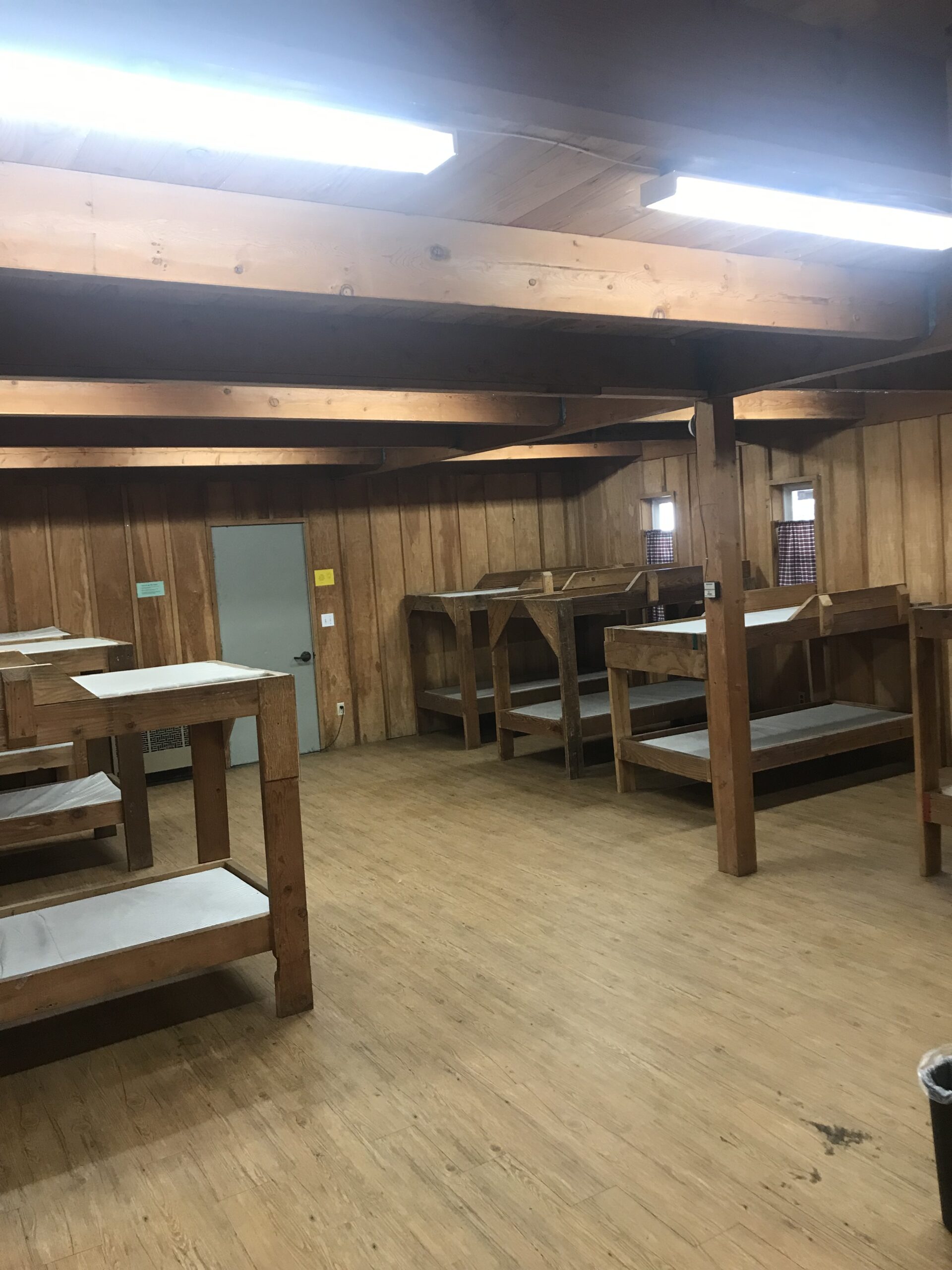 Sleeping Area on Main Level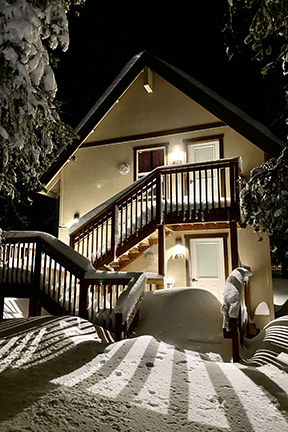 These new cabins have been built in the last 5 years. The upper cabin is a 20 foot by 24 foot vaulted open bunk style sleeping area which can sleep 14. The lower cabins are two 12 foot by 20 foot spaces that are connected by a large opening. There are 8 beds on one side and 6 on the other which sleeps a total of 14. These levels are heated with propane fired heaters and are extra isolated for your comfort. No bathrooms in the cabins, but you have access to the shared centralized bath house in the middle of the village. Bring your own linens and towels for your stay.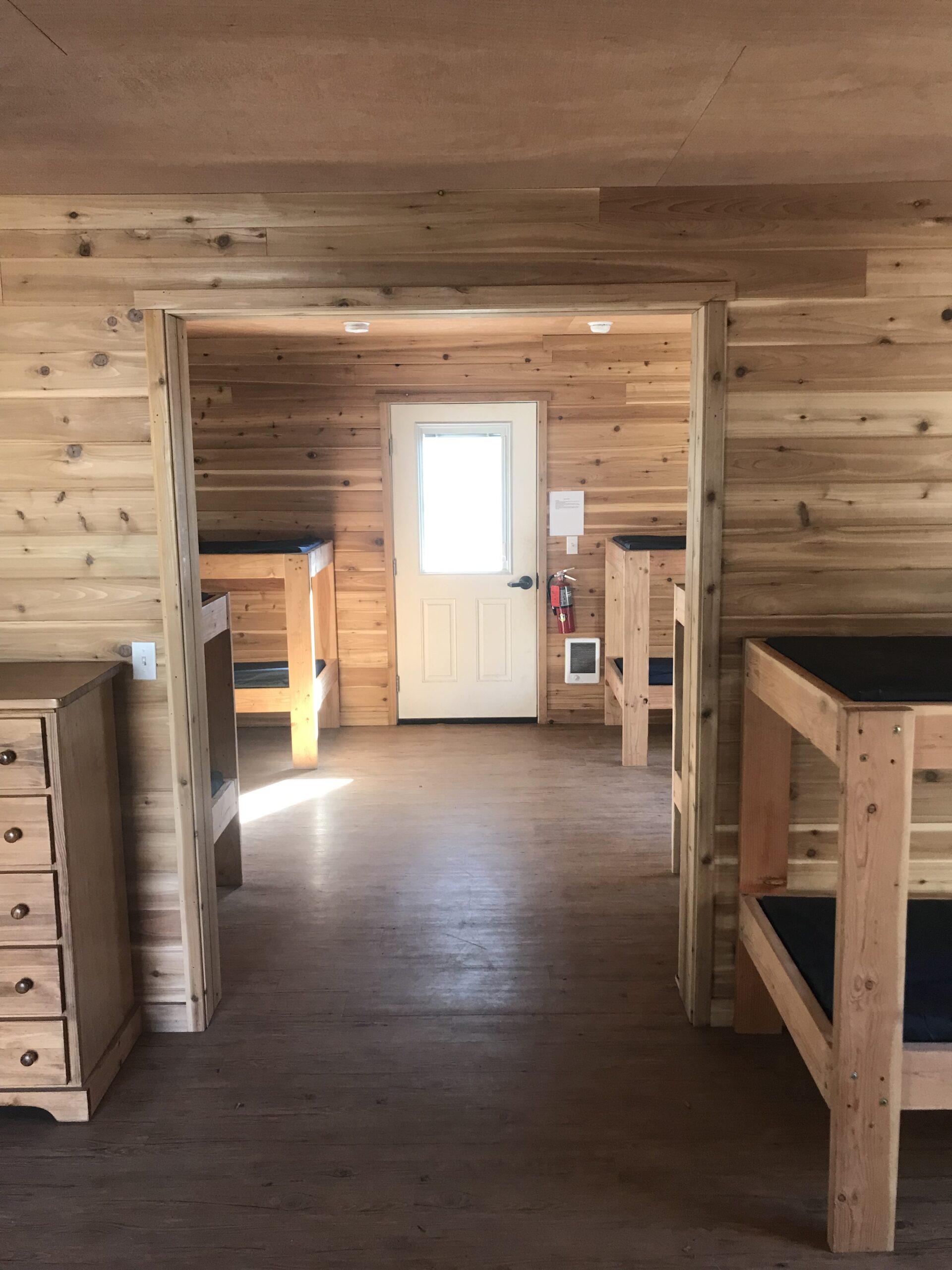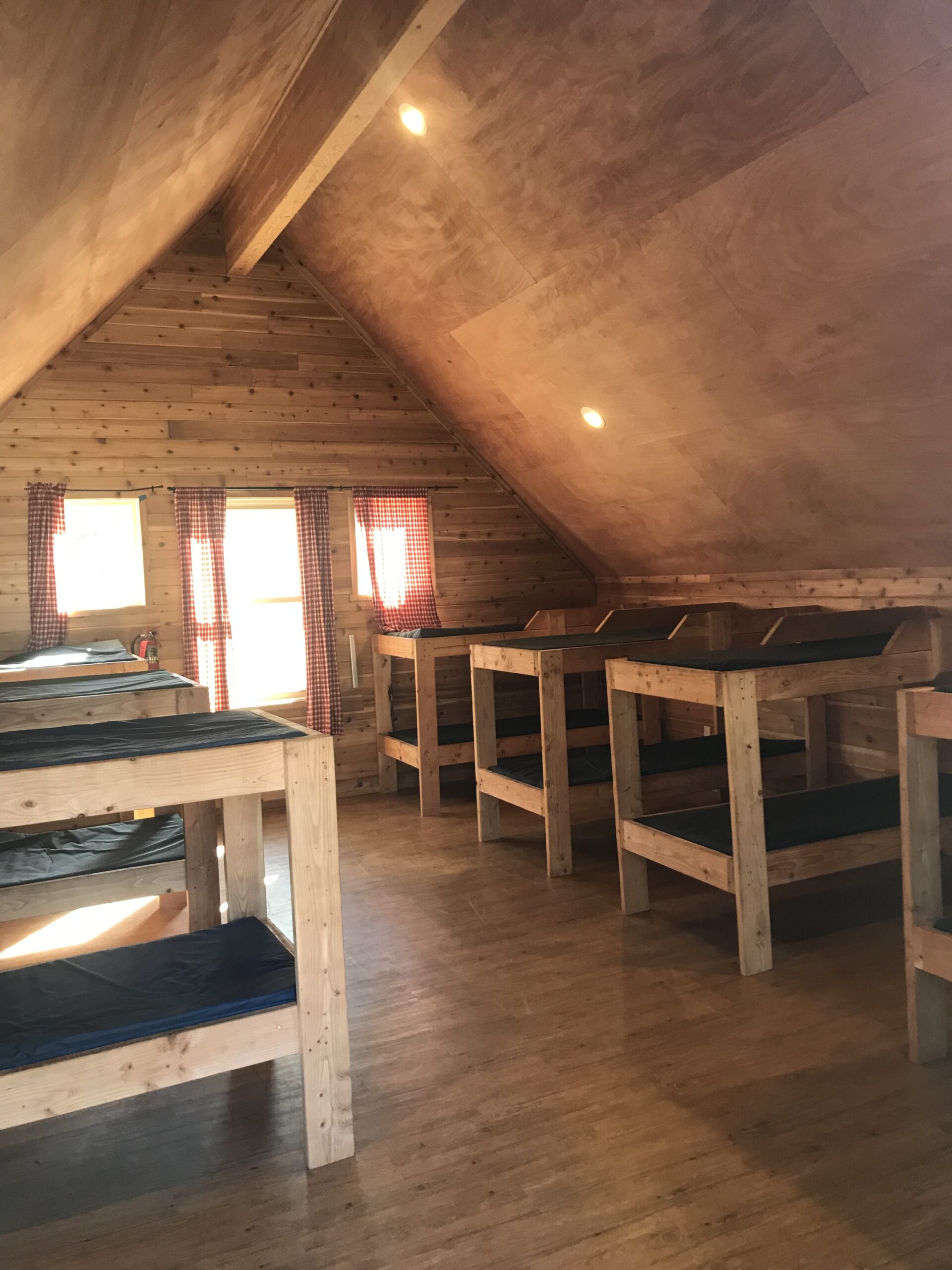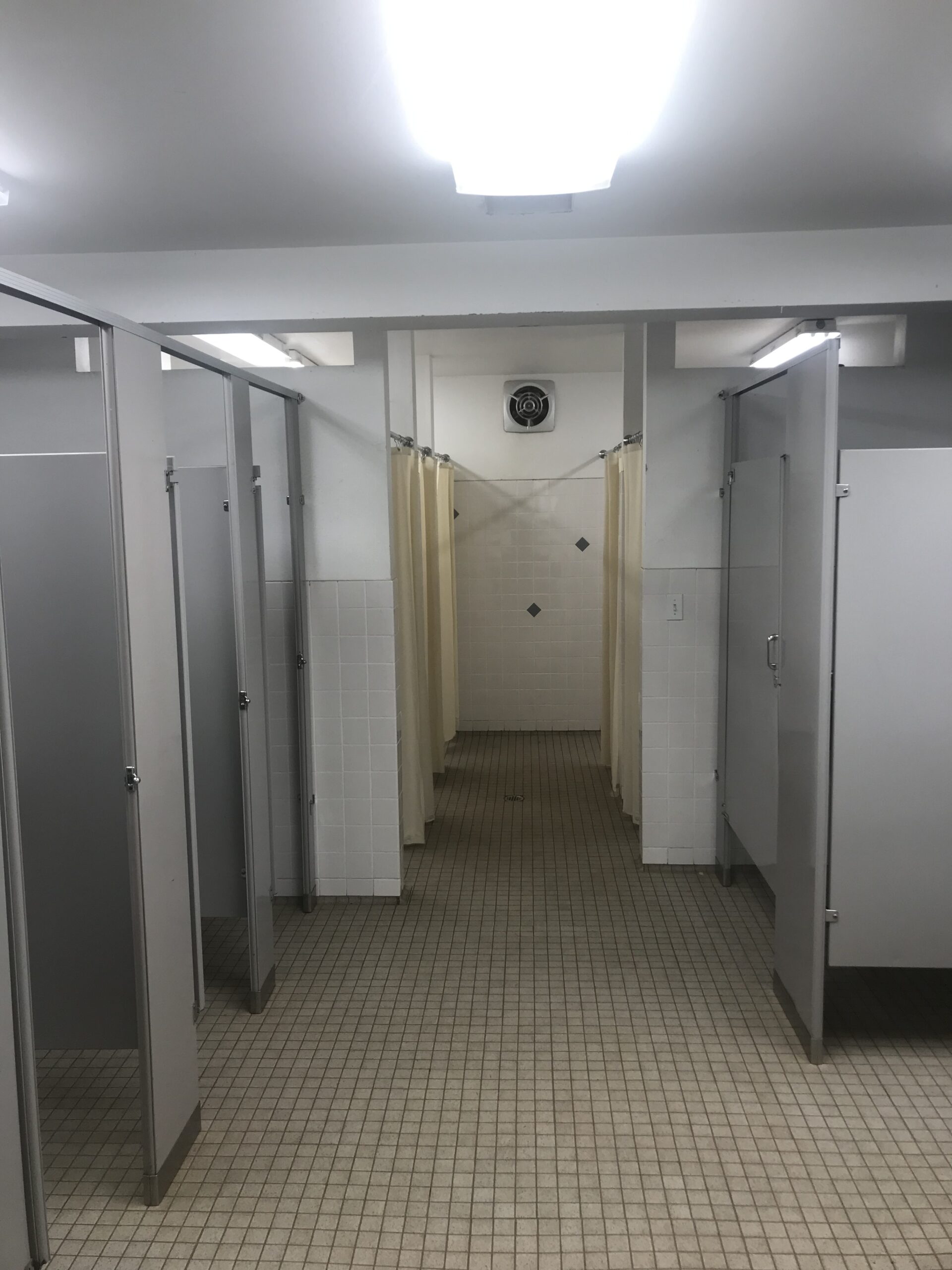 Toilets and showers on both sides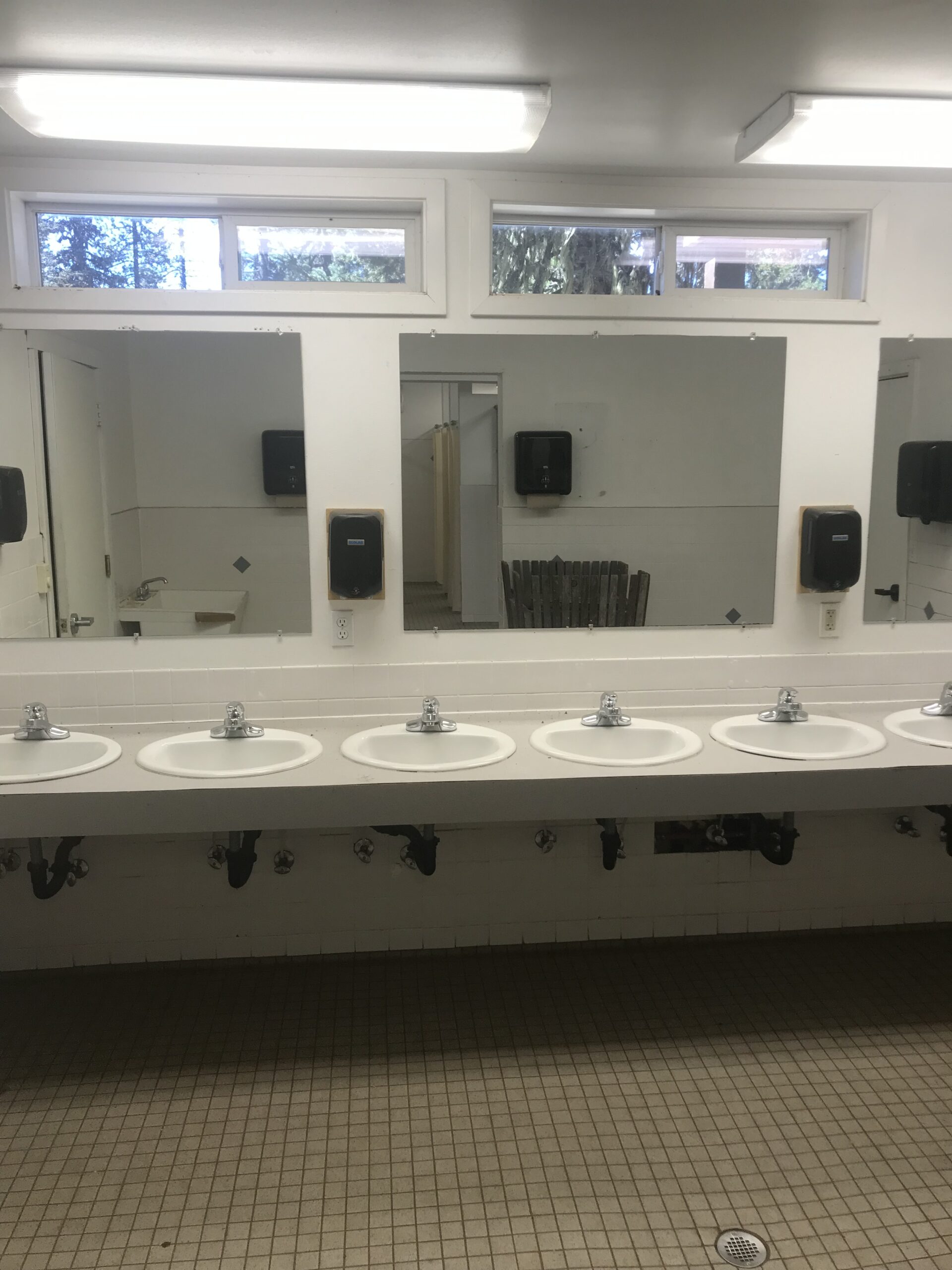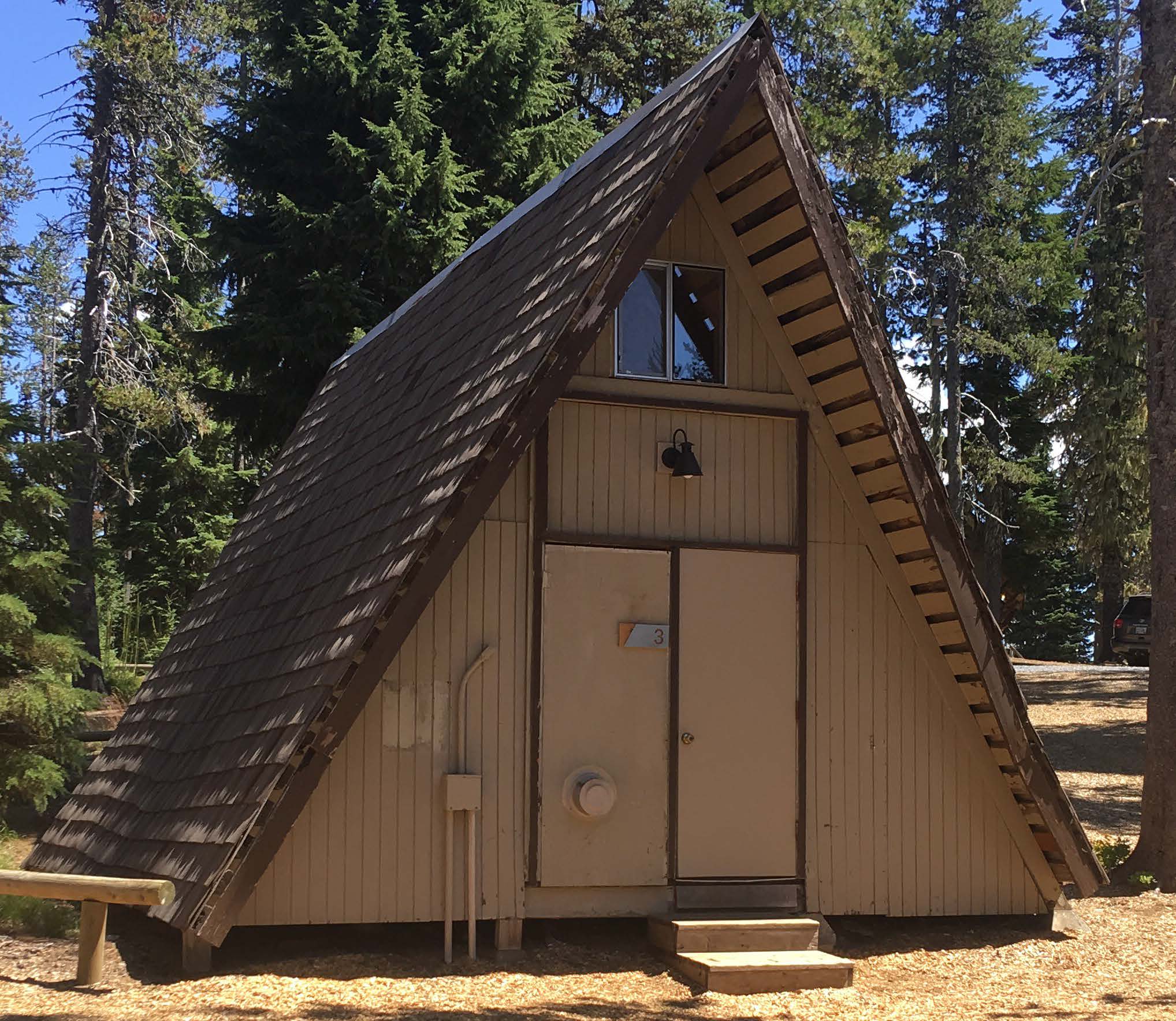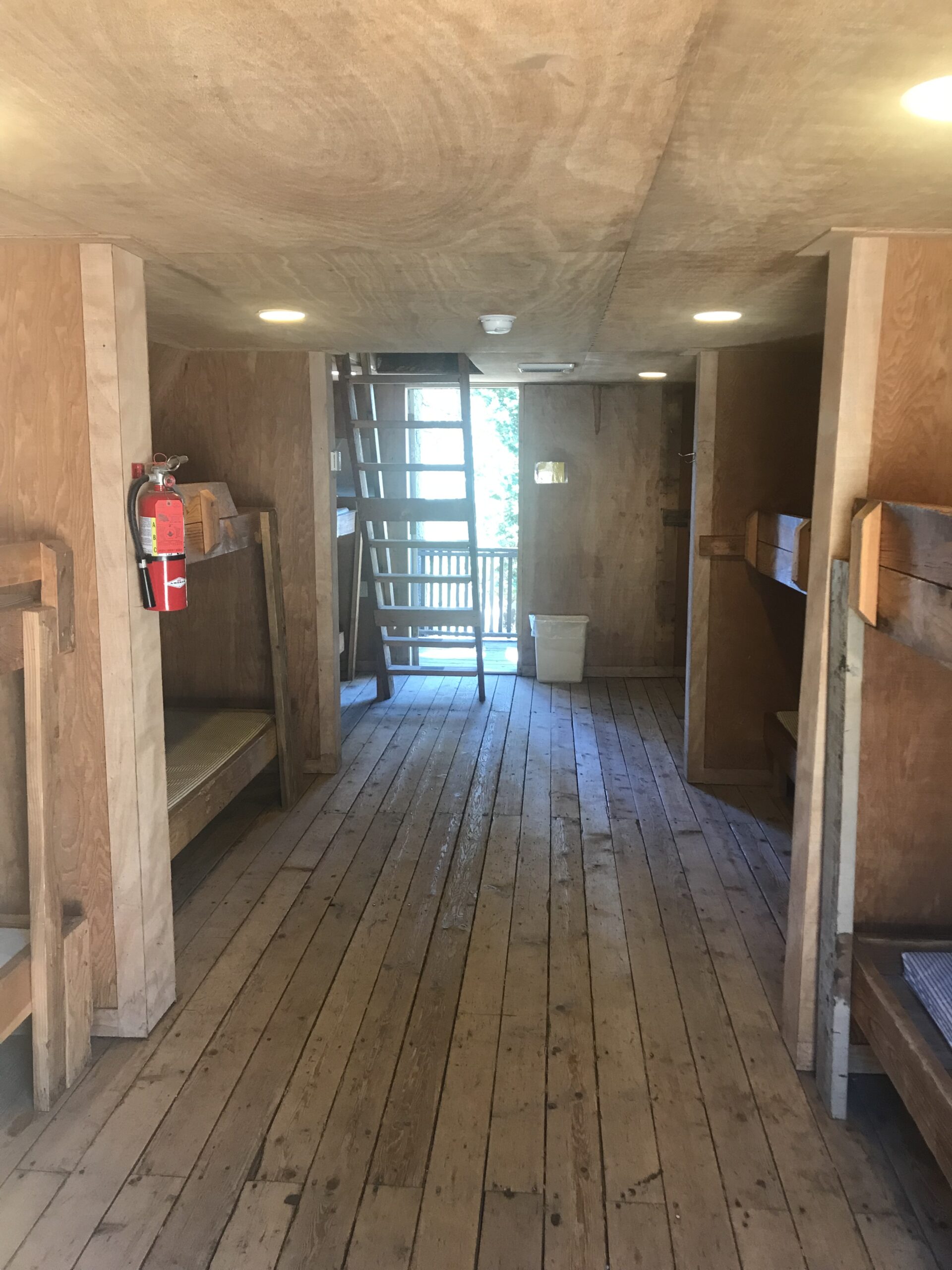 Rustic A-frame cabins are classic Big Lake! The original A-frames are bunk style sleeping cabins with propane fired heaters. These are a great addition to your main meeting area and are budget friendly. Each rustic A-Frame cabin sleeps 10 people in an open bunk style room. You will have access to the shared centralized bath house in close proximity to the cabins for bathrooms and showering. Bring your own linens and towels for your stay.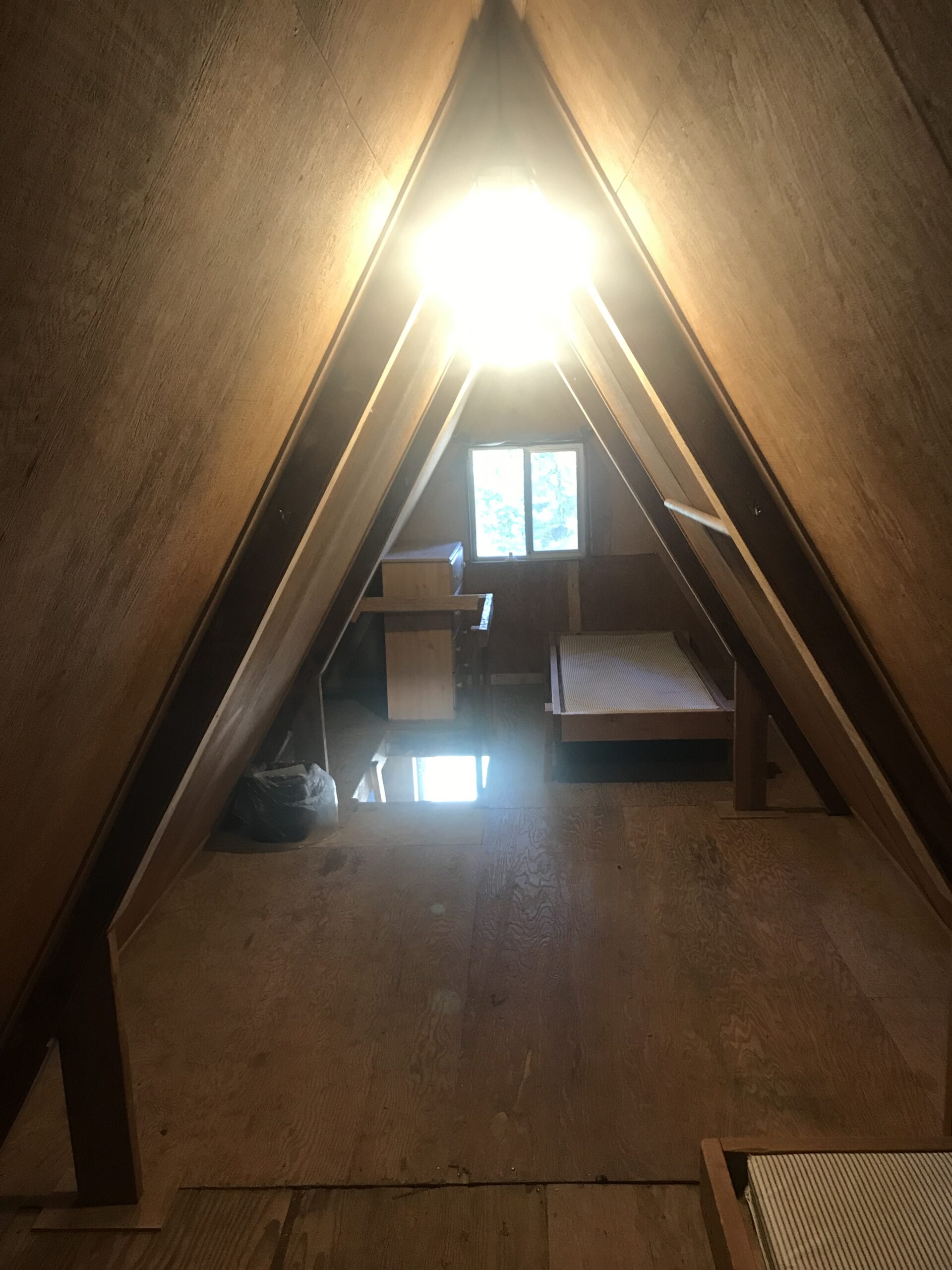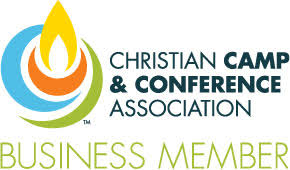 CAMP ADDRESS
26435 Big Lake Rd.
Sisters, OR 97759

CAMP PHONE
(503) 850-3562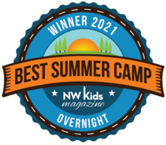 BUSINESS OFFICE
19800 Oatfield Rd.
Gladstone, Oregon 97027
PHONE
 (503) 850-3583
EMAIL
office@biglake.org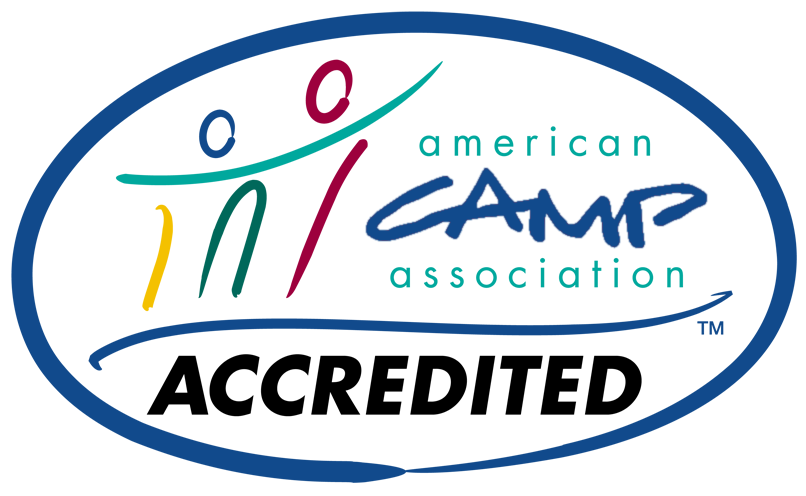 Copyright ©2023 Big Lake Youth Camp All Rights Reserved